Untuk Full Screen di Server UPLYR, Klik 2x di area layar.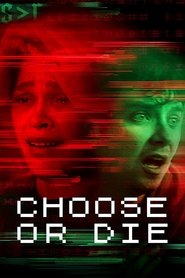 Choose or Die (2022)
Choose or Die – Tergoda oleh kesempatan memenangkan uang hadiah yang tak diklaim, dua teman memainkan gim video misterius dari tahun 1980-an dan masuk ke dunia aneh yang amat mengerikan.
Sinopsis from IMDB
In pursuit of an unclaimed $125,000 prize, a broke college dropout decides to play an obscure, 1980s survival computer game. But the game curses her, and she's faced with dangerous choices and reality-warping challenges. After a series of unexpectedly terrifying moments, she realizes she's no longer playing for the money but for her life.
Duration: 85 min
Quality: WEB-DL
Release: 2022